Daisy Jones and the Six premiered on March 3 and introduced fans to a fictional rock band's drug-filled disco drama. So far, the show has been a fun trip back in time to the cultural revolution of rock and roll. The series is about a young singer-songwriter named Daisy (Riley Keough) on her way from shy girl to musical icon. Told in a flashback from a fictional backstage interview, the band members talk about their meteoric rise to fame as they face the enormous pressure and conflict that comes with success in the music industry.
The series is based on the book of the same name, but what you might not know is that the book is inspired by the true story of one of the greatest bands in history: Fleetwood Mac. Author, Taylor Jenkins Reid, was first inspired by the band when she saw them perform in the 1990s. She was confused Stevie Nicks And Lindsey Buckinghamthe performance and their ability to act like they were in love after a brutal breakup. She stated that she "wanted to write a story about it, about how the lines between real life and performing can blur, about how singing about old wounds can keep them fresh." So, what's the real story behind the cult band that inspired the series?
From humble beginnings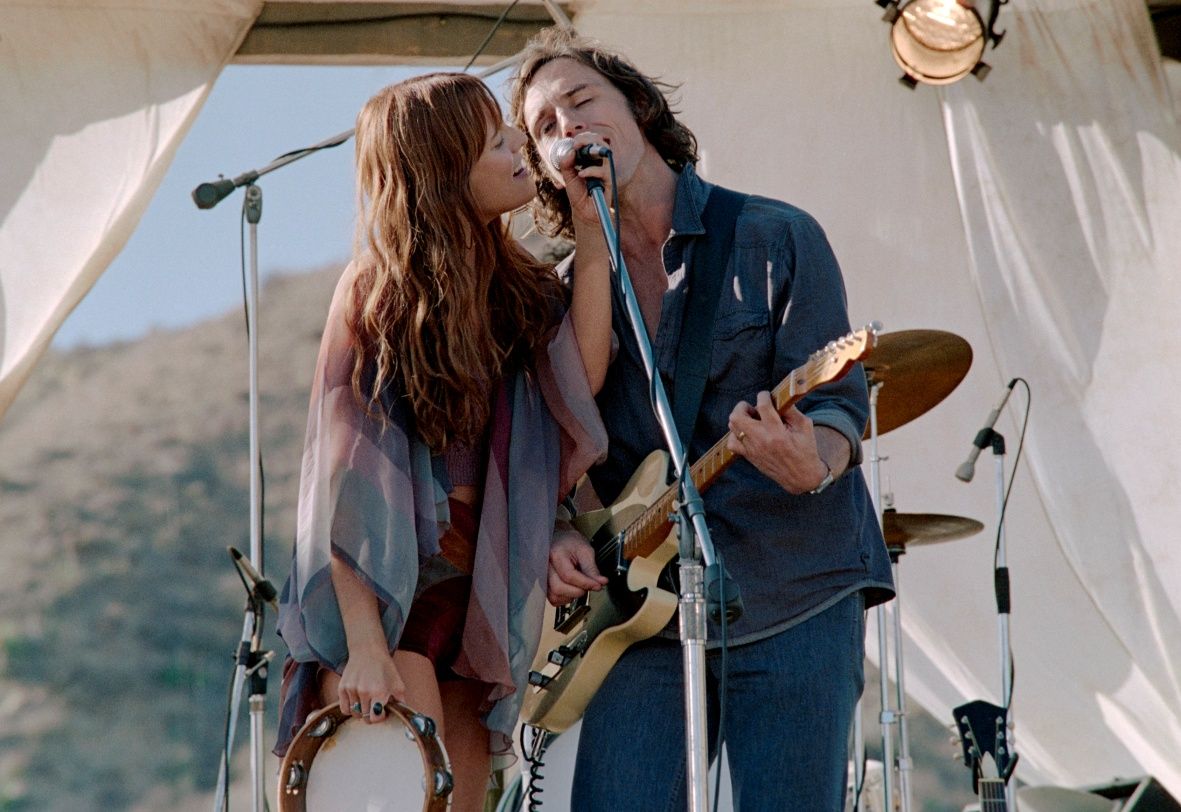 Stevie Nicks, Daisy's inspiration, grew up traveling the American Southwest, where her grandfather taught her to sing duets as she instilled a love of music. After receiving a guitar for her 16th birthday, she joined a high school folk band. Soon after, she found Lindsey Buckingham, Billy's inspiration (Sam Claflin) in the series played the piano at a local club and joined him in singing. The couple began their relationship and high school soon ended. As with the show, Buckingham's band was falling apart because some of its members were leaving for college. So, he and Nicks became a musical duo, dropping out of university to pursue their dreams. After the failure of their first album, they worked odd jobs while continuing to write. It was at this point that the couple first began using cocaine, unaware of its addictive nature and the role it would play in their future lives.
Meanwhile, across the pond, small blues band Fleetwood Mac were looking for a guitarist when they heard a track from Nicks and Buckingham's album. When they invited Buckingham to join, he insisted that the two of them had a package deal, so they had an initial rehearsal and the rest is history!
Newfound glory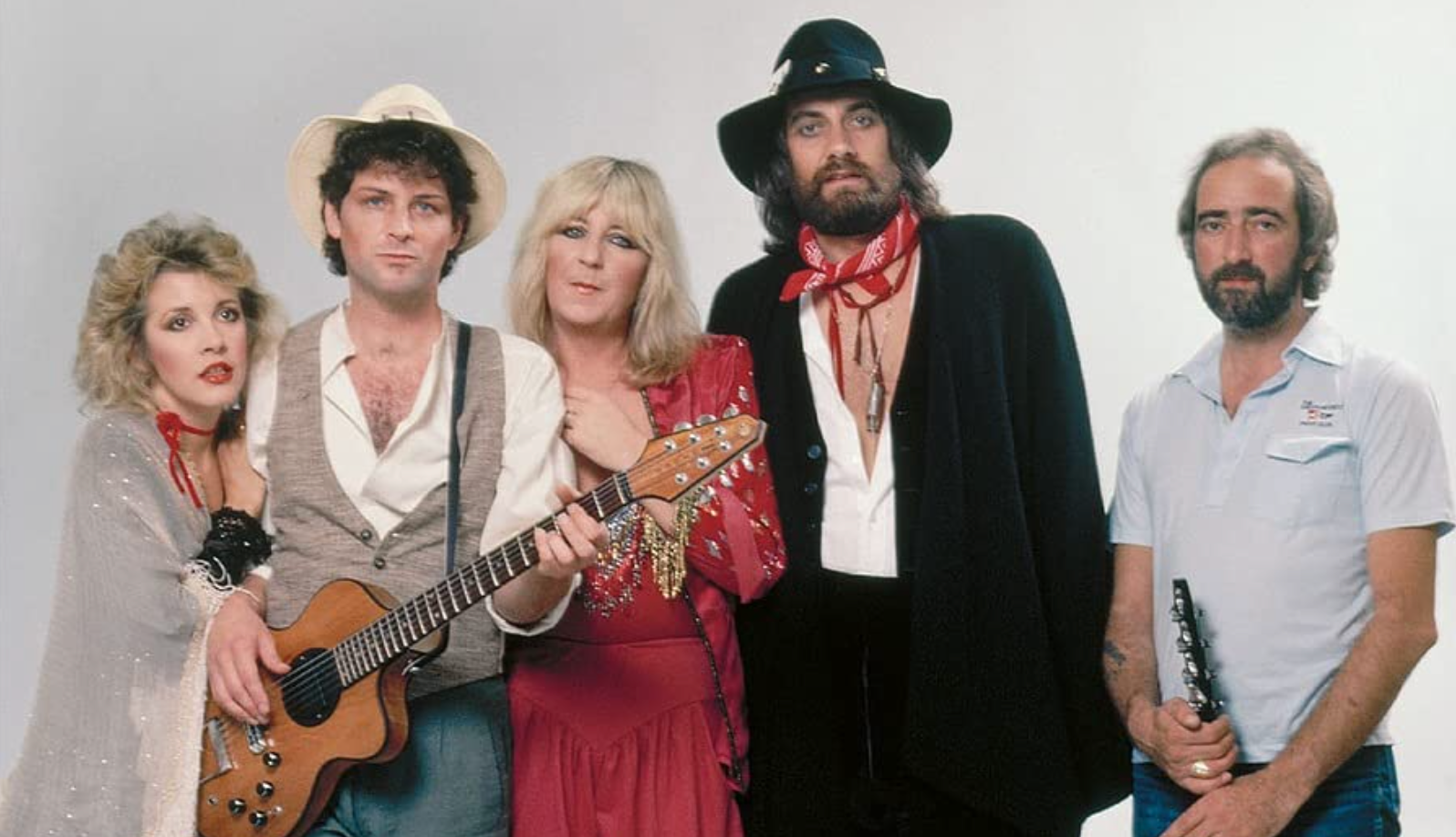 In 1975, the group released their album, Fleetwood Macand quickly became famous. Releasing multiple singles from the same album, the band gained worldwide recognition, and one of the Nicks' songs, "Rhiannon", quickly became one of the top 500 songs of all time. For a while, the gang was on top, there were two couples in it: Knicks, Buckingham and John And Christine McVie. Record sales skyrocketed and their label was looking forward to what they would do next. However, things began to deteriorate rapidly. The newfound pressure of fame and the need to produce a new album created tension between everyone in the band, fueled by drugs and alcohol. McVie's marriage fell apart, as did the drummer Mick Fleetwoodfollowed by the Buckingham-Nicks split and her subsequent romance with Fleetwood.
The band channeled the chaos and conflict around them into a new, even more successful album: Gossip. This album took them even higher as their fame reached new heights and the album eventually became the eighth best-selling album in history. Like Fleetwood Mac Gossip also had several major hits. Many of the songs dealt with the realities of the difficult struggles the musicians faced as they sang about the loss of love, fame and addiction. Romantic conflicts between the band members were exacerbated by their use of cocaine, which had become a staple of their lives due to their newfound wealth and inability to cope with sudden fame. Nicks recalls that while working on their second album, she and Christine McVie wore "pretty little Coke bottles" around their necks. Although the entire group was addicted, Nicks had the hardest time breaking the addiction, to the point that her bandmates asked her to visit a rehab facility where doctors replaced the cocaine with Valium and other drugs designed to curb her addiction. After she almost lost her sight due to a 48-hour binge, she finally realized that sobriety is the only way to survive her drug battle.
End of an era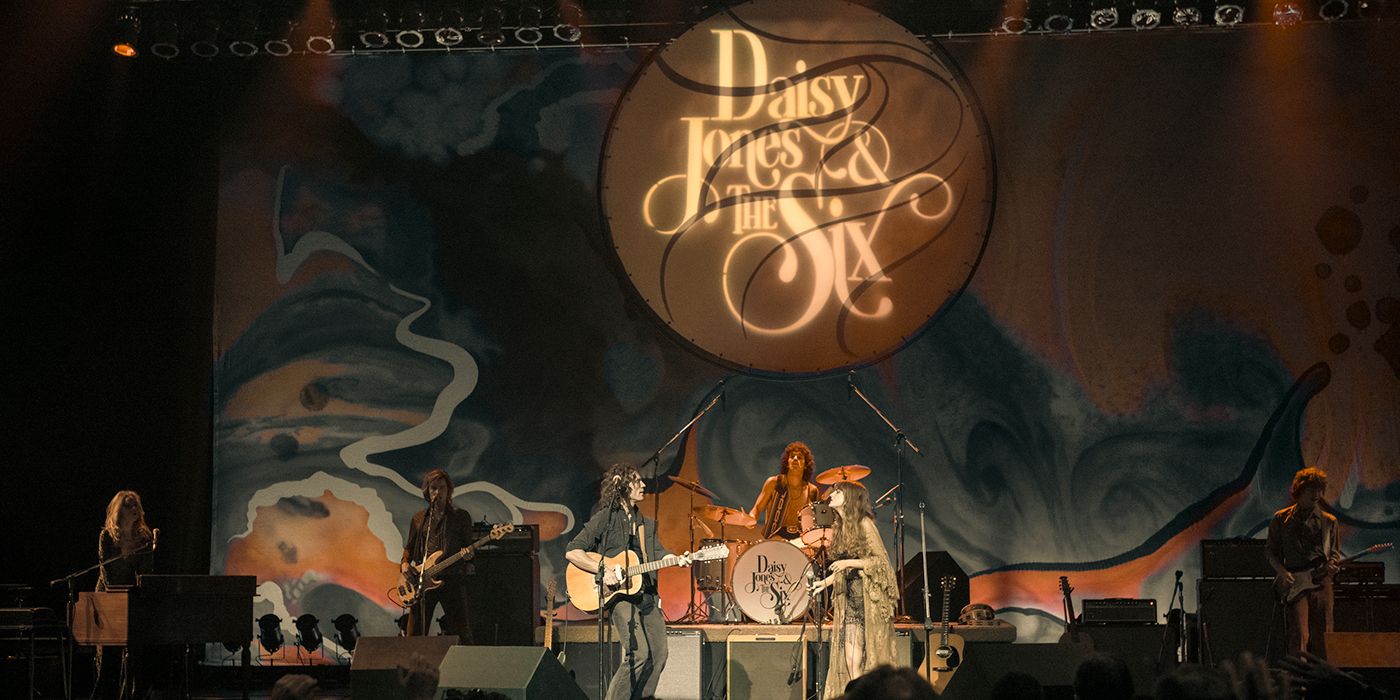 At this point, things were grim: Fleetwood had filed for bankruptcy, and half of the group was facing serious medical side effects from hard drug use. There were rumors that Fleetwood Mac had broken up. After the release of another album, Buckingham felt that his work was being stifled, and after a stormy band meeting that involved a physical altercation between Buckingham and Nicks, Buckingham left the band. Over the next few decades, Nicks pursued a solo career, staying with the group as members came and went but failed to catch lightning in a bottle twice.
It is clear why the story of Fleetwood Mac served as excellent fodder for Daisy Jones and the Six. Buckingham and Nicks' relationship is a beautiful yet heartbreaking story of two artists torn apart by the pressures of fame and the pitfalls that come with it. Their story is a dream both realized and shattered as they shared their stories with the world, for better or worse. So far, the series has done an exciting job of reimagining its story and bringing it to the screen, and while we know how the book ends, it will be interesting to see how the series unfolds in future episodes as it continues to explore the themes of addiction, loss, and, of course, , great music.
Source: Collider
I have worked as a journalist for over 7 years and have written for many different publications. I currently work as an author at Daily News Hack, where I mostly cover entertainment news. I have a great deal of experience in the industry and am always looking to learn more. I am a highly motivated individual who is always looking to improve my skills. I am also a very friendly and personable person, which makes me easy to work with.